My friend
Mike Stamm
recently moved back to his homeland of Switzerland after graduating from the Engineering program at the University of Alberta and has just contacted me about his new ride, an older Subaru Impreza GT.
I liked some of Mike's comments about his new ride:
98 Subaru Impreza GT



technical data:



- engine: 2.0L Turbo (just rebuilt completely, stock except for chip mod (boost pressure increase at higher rpm)

(power/torque: ~270hp at the crank/330Nm... lots, for now...)

- fuel mileage: depends, anywhere from good to really, really bad.. 22mi/ga average

- performance/fun factor: inversely proportional to fuel mileage

- drivetrain: 5-speed, permanent 4x4, lock-up rear diff

- suspension: bilstein springs and shocks (great on good roads, nasty on nasty roads)

- exhaust: Supersprint (made in italy, sounds just like Italians are: loud.)

- brakes: "bremsa", also italian, clamp down like Berlusconi on liberals
Mike worked in downtown Zurich and would brag about these young Swiss finance guys who drove at minimum a Ferrari, Aston Martin or Porsche like 220 km/hr through downtown. Crazy Swiss.
I have had this ritual of going out to Nordegg every May long weekend for the past 8 years. Last summer, Stamm was the only guy who could pull it off, and he took this amazing picture of Fish Lake. It snowed all night, but he got up in the morning with his trusty Pentax and snapped this photo: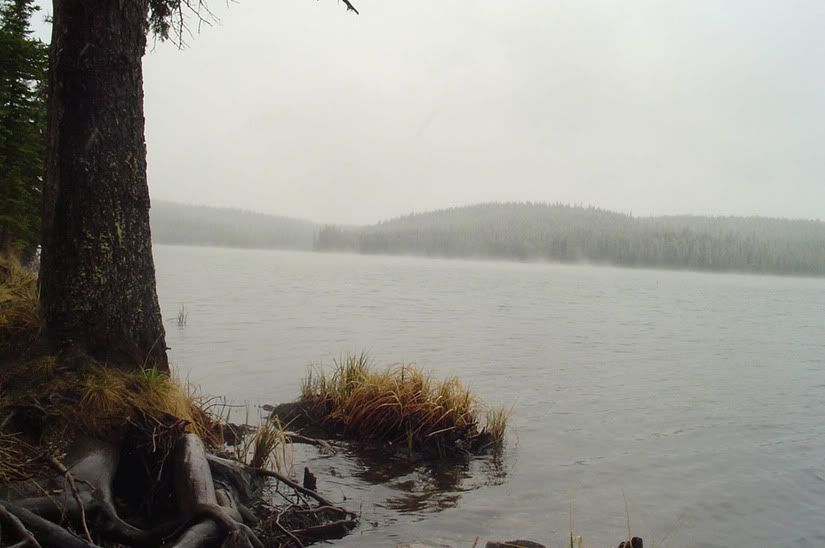 Anyway, if I ever have to go to Switzerland, I'll definitely find old Stamm and say hello. Come to think of it, maybe I'll do it this summer. I could easily write my MA thesis in the Swiss Alps, I can tell you that much.