Check out the latest Bigfoot video footage from Manitoba, as shown by
A Current Affair.
That furry creep is just as blurry as he's ever been. Arguably, one of the most astute analyses of Bigfoot was done by the late
Mitch Hedberg
.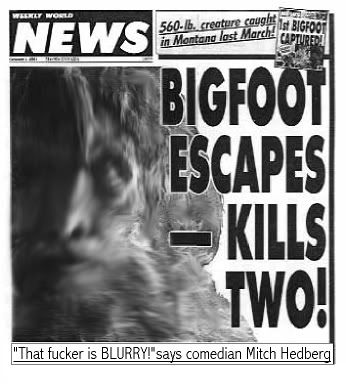 I think Bigfoot is blurry, that's the problem. It's not the photographer's fault. Bigfoot is blurry. And that's extra scary to me, because there's a large, out-of-focus monster roaming the countryside. Run. He's fuzzy. Get outta here.
-Mitch Hedberg